A Belgian Adventure
Marcel and Diana, Kew Gardens 1948
Mme Verhaege wrote to my grandmother:
(She goes on to say that this could only happen if Marcel passed his exams).
Marcel wrote describing the arrangements for their arrival and also asked that she bring They would be met at Ostende by Marcel , his parents and friend G and they would arrange for the rail ticket for Brussels to be stamped as unused so they could claim a refund on their return home. They would drive to Bruges and visit the cathedral, and then go on to his de Coninck relatives at Maldegem with whom Marcel & G would stay, whilst Diana, ES and M & Mme Verhaeghe would stay in a hotel. Marcel also suggested she keep a travel diary He continued with some anecdotes of a recent trip to Scotland - walking round Edinburgh in a kilt, and attempting to play the bagpipes.
She did indeed start a diary, beginning on 17
th
September at Victoria Station where they joined the Continental Express for Dover. A young man helped put their cases on the rack. By 11.40 she complained though by 12.15 it had gathered speed and they had seen some oast houses.
, then they were
She describes the journey: , her husband a young woman, M, and R and some serious music, after which they were called in to supper at a
"table laid with a blue silk cloth & napkins and a salad of dressed lettuce, skinned tomatoes, cold sliced potatoes, boiled eggs, peas cooked in their pods and a dish of mayonnaise."
There was in French and Flemish for about an hour then. She asked her sister to pass the letter to her mother to keep for reference for when she wrote up her travels, mentioned that the indigestion she had suffered from on arrival had gone and ended cheekily and
When she wrote to her parents about her return travel arrangements she said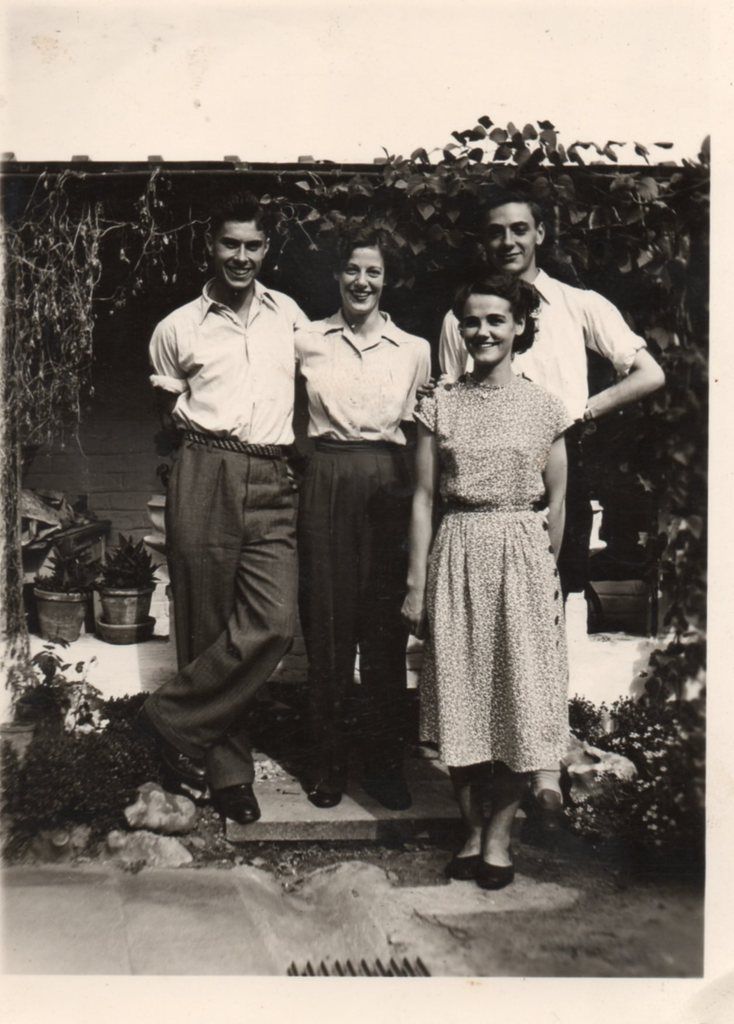 The four friends, Marcel and Diana are on the right.
The friendship continued, there are photos of G and Marcel sent to Diana the month after the holiday, and some later ones of Marcel in Army uniform, together with two letters from Mme Verhaeghe, one of which was enclosed with a gift of material for a blouse for Diana's 20
th
nd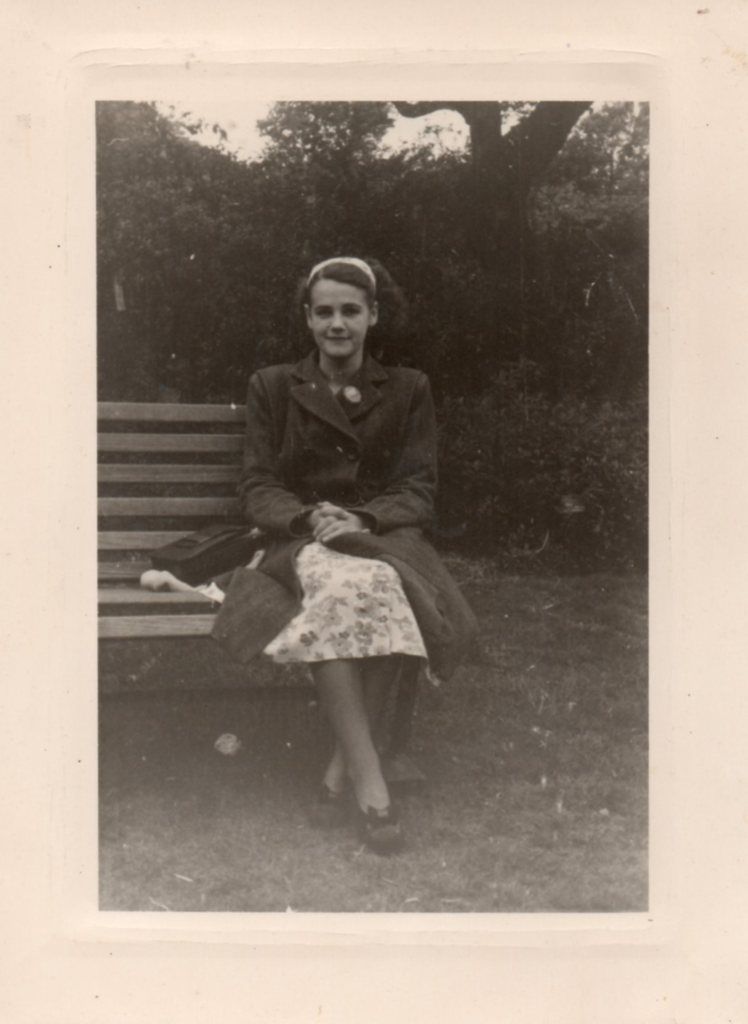 Diana at Kew Gardens 1948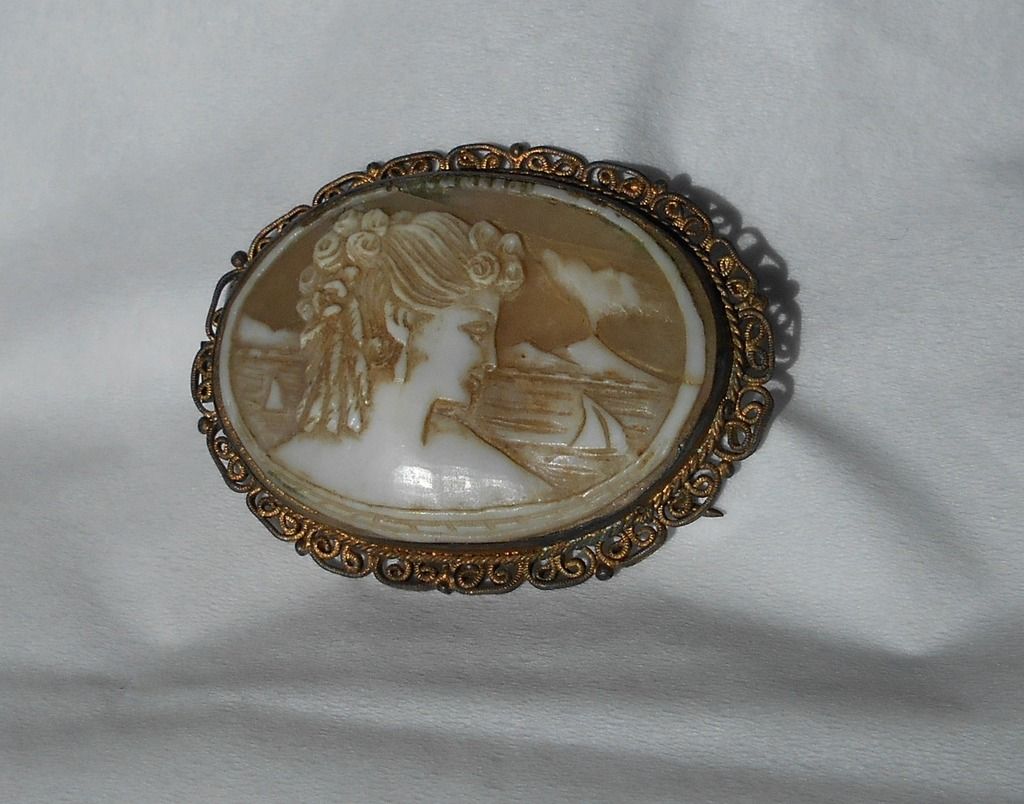 Diana's brooch.